On the morning of November 13th, Qingdao Port and CRRC Yangtze held a signing ceremony for the Qianwan Port Area Intelligent Freight Air Rail Project at the fully automated container terminal of Qingdao Port.
It is reported that the intelligent air rail project will be constructed at the fully automated terminal of Qingdao Port. The first phase of the line starts at the automated terminal and ends at the manual terminal container area. It is planned to be put into operation in June 2021. The second phase will be extended to Qianwan Port North Coast Railway Port Station. The entire line of the project is about 9.5 kilometers long, with an annual transportation capacity of 1.5 million containers.
The project will use intelligent air-rail systems to interact with AGVs, IGVs, unmanned trucks and manned trucks to accurately connect port business forms, comprehensively use 5G, artificial intelligence, big data and other high-tech technologies to achieve new smart port construction. The breakthrough will further enhance the container collection and distribution capacity of Qingdao Port and expand the development space of the port area.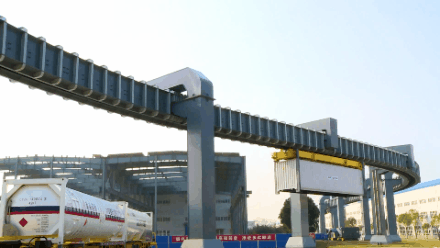 The intelligent air-rail collection and distribution system is a brand-new, revolutionary, and cross-boundary integrated transportation concept. It builds a future port logistics collection and distribution network with a three-dimensional thinking, and uses technology to create a bright future for smart transportation.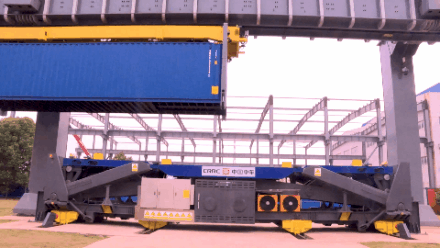 Intelligent air rail has the characteristics of intelligence, unmanned, green and environmental protection, which can realize the "zero transfer" of port, land, and railway intermodal transportation, open up the "last mile" of logistics bottlenecks, and effectively solve the "near-missing" between transportation hubs. The transportation shackles of "sequential, unsmooth connection".